NEWS NOTE:  I am guest posting over at THE DIYSHOWOFF today.  Go check out Roeshel's amazing DIY blog!
If you haven't seen this post on Spray Painting Leather, you can read about it HERE.  4 years later, this chair still looks amazing in my living room, and it does get used!
Now check out what you can do with CeCe Caldwell's paints, even crackle on leather! 
I had two more of these chairs.  These were side chairs.  They had acquired many more layers of dirt over the years, to help disguise the build up of tobacco smoke.  Think there is no help for this situation?  Think TSP and a little boy who will work for pennies.
Travis scrubbed this thing for over an hour.  And there were "mauvaises odeurs" coming from the chairs as we reached the deeply imbedded Tobacco part.  You can revive furniture this way.  It takes patience, but TSP will pull so much of the deeply imbedded tobacco out of the furniture.  If it still smells, you can seal it with a good primer, and the smell is gone forever.  Thankfully, we could skip this step.
I wanted to do a layered, crackle "here and there" technique with CeCe Caldwell's paints.  I have painted fabric with CeCe Caldwell's and have had beautiful results.  I painted the entire chairs 1st with Virginia Chestnut.
Next I made up some homemade crackle with the cheapest white glue I could find.  I thinned it a bit, but either it was the cheap glue, or I thinned it too much, or I should have laid the chair down because gravity was not in my favor…..
This is a work of art right?  So there are supposed to be some surprises.  When the glue was almost dry, but still tacky, I added my 2nd coat, "Omaha Ochre", which I thinned slightly because I wanted to make sure the crackle and the Virginia Chestnut showed through.  I love the way it added crackle in random places, just as if it had happened naturally.
Now for the final touches.  I wanted some more depth in the color, but didn't want to add more paint. This is where glaze can be your best friend in adding another color, but not really taking away from what you have painted.  CeCe Caldwell's has a wonderful 100% natural glaze on the market now, and it is fabulous.  It comes untinted, so you can control the amount of pigment you put in.  You can use one of their paints to tint it, or you can add a highly pigmented water based paint or colorant.  I used my favorite, Modern Masters, "Tobacco Brown".  You can order it HERE from Annette Sheppard.
Once the glaze dried, it provided a nice sealant for my paint, so further coats were not necessary.  I was over the top thrilled with how they turned out.
I already sold one of them a few weeks ago at Paris Flea Market, but the other one is still for sale.  Next sale is November 1st-4th.
CeCe Caldwell's paints are not just for wood, plastic, metal, etc.  They really love to be put on old leather, fabric, whatever will stand still long enough for you to paint it!
Linking my (formerly) stinky chairs with these linky parties: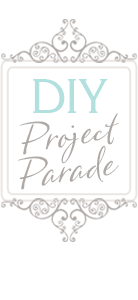 Related posts: