Don't drop your drawers….into the trash that is, Redoux them!
If you are like me, you may have a slight problem with throwing out things that you "think" you will use again in some future project.  For many of you, it might be craft items.  For moi, it is always the same story.  Drawers.  I LOVE drawers.  There are endless things you can do with old drawers.  Here is one of my favorite projects.  This project has been used again and again by me at Paris Flea Market and they are almost always big sellers.
Start with any old drawer.  The smaller the better.  These are courtesy of Google Images.
If it has a big front lip, cut the lip down, or just add little wood knobs for legs, so the drawer will sit evenly on a surface. I left these as is.  The drawers came from a junque find.  I don't even think the rest of it survived, just the drawers.  I painted them first in CeCe Caldwell's Traverse City Cherry, then went over with Santa Fe Turqouise. The front of them was pretty rough, but I left them this way because it picks up the paint and adds to the rustic character.
I added these little glass knobs I purchased on clearance at Cost Plus.  They have really great Anthropology type knobs for cheap if you haven't been there recently.
Now the drawer needs something in it!  I usually fill them with small or tall Mason Jars, depending on the size, and tie a string of Rafia around each jar.  Could this be any easier?  What a great way to display flowers, use as a silverware caddie, or even drinking glasses!
The possibilities could go on and on, but I am shutting the "drawer" on this post now.  (yuk yuk).
No need to drop your drawers, just Redoux them!
Sharing my junque at these respectable establishments: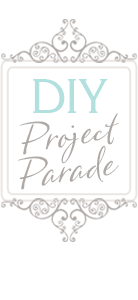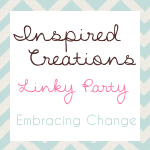 Related posts: