Several months ago, I posted THIS desk.  I had found it one glorious morning of Dumpster Diving at my favorite Apartment Dumpsters spot.  The desk was SOLID wood, but had a very sad and abused top.  I knew it would take some time, but I could transform it to a thing of beauty.  It's former self, only a mere memory.
This was a rare find, solid wood, CHECK.  All Drawers present, CHECK, no broken or missing legs, CHECK.  Fabulous potential?  CHECK, CHECK, CHECK!
The top was in very poor condition.  Some of the boards were warped, and pulling away from each other.  There were deep scratches and overall damage.  Time to pull out the heave artillery . I knew Wood Filler, Joint Compound, or any of my other arsenal of tricks would work.  I had to turn the hard-core BONDO.  I don't recommend this for general use.  Only when there is no other choice,  but it is solid stuff.  It is a compound filler, and dries harder than cement.  It is very chemically, so I always wear a chemical respirator, a dust mask isn't going to cut it.  My dog, "Keiki" was not interested in wearing a mask.  Irresponsible I say.   
Because BONDO dries like cement, a belt sander is your best bet, followed by Orbital Sander, or Palm Sander.
Finally ready for the beauty shots. I base coated the entire piece in CeCe Caldwell's Virginia Chestnut.  This creates a rich, dark wood look for whatever color you put over it. I got this trick from my friend Shelly at Shizzle Design.  It is my favorite furniture trick for layering colors.                
I followed up with two coats of CeCe Caldwell's Vintage White, topped with a Tobacco Brown tinted glaze.  I used Cece Caldwell's  100% natural glaze and Modern Masters colorant.  The two make beautiful music together.
I sealed the entire piece with CeCe Caldwell's Endurance.  It is a low VOC non yellowing Polyurethane.  There is almost no perceptible smell, yet the finish is solid.  You could even put this desk outside, it is water tight and durable.
Added these vintage looking knobs, and voila, a fabulous dumpster rescue was born! 
Showing off my Dumpster French Desk at these lovely parties: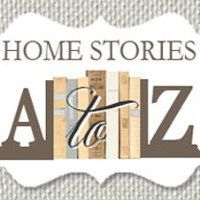 Related posts: