Happy Monday!  How about a little Paris in Black and White to start your week off properly.
I found the table months ago at my favorite salvage store, Urban Ore in Berkeley.  However, I could not find the BEFORE picture for the life of me.  I bought the chairs from a local sale for practically nothing.  Add CeCe Caldwell's Beckley Coal and Vintage White and a marriage made in Paris happened.
I lightly distressed the entire piece, and then using a Word Processing program, printed the PARIS font I wanted and traced it onto the top of the table.  I filled it in with more Beckley Coal, then distressed it heavily to give it a worn look.
I sealed the entire piece with CeCe Caldwell's Endurance, which is a fabulous, VERY low VOC, non yellowing Polyurethane, with a very low gloss.  This is one tough product.  The easiest finish I have ever used, you can apply with a staining sponge!  It is designed for kitchen and bath cabinetry, and anywhere else you want something to hold up to major wear and tear and lots of wiping.
My Paris table is at Paris Flea Market!  It will be available for our October sale, which will be spooktacular.
In the meantime, my table is being hosted by these toast of the town parties: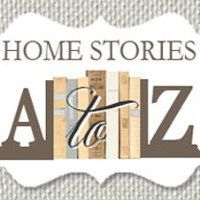 Related posts: