We probably all see these Oak friends left over from circa 1985.  I picked mine up at a garage sale recently, and it even had a very OLD sachet hanging from it in Mauve Tulle.
That thing made it to the trash before I touched it.
Who knew you could take those old Oak Cabinets and make them look like this?
SIDE NOTE: I could not find ANY of my before or during pics, so here you go, only the after
I debated about removing the glass and replacing with Chicken Wire.
That is so been there, done that!  (and I will most definitely be doing it again in the future).
I decided instead to try my hand at glass painting, with the paint on the inside.  To paint like this, you need to think backwards.  As in, the last step would be first.  I began by taping off the cross and painting the negative space in CeCe Caldwell's Vintage White .  It adheres perfectly to glass, but you may have to do several layers.  I did about three coats, let it dry thoroughly, (which doesn't take long).  I removed the tape, and painted in the red.  I used CeCe Caldwell's Travers City Cherry, only about two coats.  That was it for the door.
For the rest of my Oakey cabinet.  I painted the entire piece in one thin coat of CeCe's Vintage white.  When it dried, I did a light sand, and used a damp towel to "wet distress" the piece.  One of my favorite things about CeCe Caldwell's paints, the "wet" distress.   Wait for paint to thoroughly dry, then use a damp rag to distress where you want aging. So easy!
I sealed the entire piece in CeCe's Endurance.  A sealer made for hard-wearing surfaces.  Places where you may have to wipe often, or it may be exposed to moisture, like a bathroom.
I love the new look.  And it didn't require too much medical attention to transform it!
You can snoop in my medicine cabinet this week at these fun parties: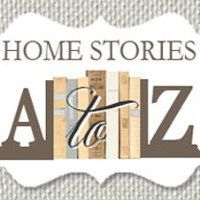 Related posts: