Farm Table with Faux Rusted Top, For Real
Faux goodness sake, this post was so good, I am sharing again!  Originally shared March of 2014
Don't you just love a good rusty finish?  I love the look of things that are old, chippy, rusty.  Like they have a story to tell.  Recently I received a picture from a student of mine asking me if I could replicate the finish she saw on a dresser.  I love a good challenge!  My cheapo Farm table from Good Will was the perfect specimen.
Here is the picture I used for inspiration:
And here is the table before I started:
I knew I needed a paint that was easy to manipulate and forgiving.  This would be hard to achieve with a paint that contained latex or acrylic because it would eventually seize up and rewetting it, manipulating it is not an option.  This is why I LOVE CeCe Caldwell's Paints.  It is a Chalk and CLAY based paint.  That's it.  It is by far the easiest paint I have ever used, and the ways you can use it are endless.
I started with a base coat of Georgia Clay, which is kind of an earthy, rusted color:
From this point forward, I was so engrossed in what I was doing. I forgot to take more process pictures!  I love this finish so much.  I will definitely be trying it on more pieces (like my free crate makeover coming up this Wednesday!)
When the Georgia Clay had dried, I painted a very thin coat of Pittsburg Grey on most of the table, except the middle.
Next I added Dover White Wash.  At first I brushed it on, but then realized I wanted a cloudy, natural look,  not painted look.  I sanded down and used a wet rag to manipulate the paint.  You can manipulate the dried paint with a wet rag!  I then pounced on Dover White Wash again. When this dried, I went back and wet distressed some more until I had the look I wanted.
For the base I painted a combination of Pittsburg Grey and Vermont Slate.  I did the same wet distress, and blend the paints where I could. 
My rusty table took a trip to Paris Flea Market this weekend!
The best thing about this table, it won't rust anymore!  I sealed the entire piece with hard wearing CeCe Caldwell's Endurance.  Now this Farm table is fit for a Farm House or an Elegant Abode.
 Sharing my rusty table with these fine parties: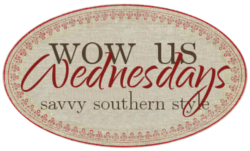 Related posts: