Happy St. Patricks Day! You can pinch me because there is nothing green here!! Only Blues and GOLDS!
One of my favorite things to do with paints is experiment. As long as I have been painting, I have loved to combine colors, try out new techniques, and layer!  Now that I use CeCe Caldwell's paints for my projects, I can experiment and layer to my hearts content.  The paints are so versatile and so easy to work with.  I love this color combination I came up with on this table.
This is where I started. Bargain find at my local Goodwill.  I did nothing to prep it, just wiped off the dust and started painting!  No primer or sanding needed, one more reason I LOVE these paints.
I painted the entire piece in CeCe's Santa Fe Turquoise.  I purposely painted this coat in a cross hatch method. This gives the paint lots of texture and depth.  There are two kinds of clay in Cece Caldwell's paints.  The clay is what gives the paint this gorgeous variegated look. When the first layer was dry, I made a wash of Maine Harbor Blue.  I really watered it down until it looked like the water after you have dipped your brush in from water color.  I brushed Maine Harbor Blue wash over the entire piece.
To highlight the details and the edges of this finish, I used CeCe Caldwell's  100% natural El Dorado Gold Metallic Wax.  I cannot tell you how much I love this stuff.  I have been known to sneak a little gold onto just about every piece I finish now.  It is beyond fun to play with. I love how the cross hatching texture picked up just a hint of the metallic wax.
I finished my table off with CeCe's Endurance.  The easiest clear coat you will ever use.  Note, normally I would recommend using any kind of wax as your last step.  With the Metallic wax I have found a top coat sticks just fine.  This is a decorative wax, not a finishing wax, so there is much less of it.  When this was dry, I used a thin coat of Waxing Cream to make the top extra smooth and buttery soft.  The finished product reminded me of sea glass.  This table is currently residing at Paris Flea Market in Livermore!
If you would like to know how to create more of these finishes and repurpose your own furniture, check out my WORKSHOPS page and come see me in one my classes!
Sharing my Sea Glass Blue Table at these enchanting parties: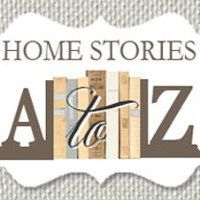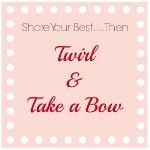 Related posts: