CeCe Caldwell's Custom Color Mix
There are 36 colors in the CeCe Caldwell's Color Pallet.  You can come up with at least 3,600 color combinations.  The 100% Natural Chalk and Clay Based paints are poured by hand and meticulously overseen from conception to completion.  

The colors are ALL beautiful.  They mix together beautifully to create entirely new colors.  I mixed Emerald Isle and Newport Navy, which was a gorgeous color!  I lightened it to the shade I wanted with Dover White wash.  Dover White Wash has no pigment in it, you can use it as a wash, or you can use it to lighten existing colors.
I love the way my custom Aqua Blue color showed up on both my projects.  My table had started out with a coat of Vermont Slate.  
I didn't care for the table with just Vermont Slate. I decided to use my new favorite custom mix color to lighten it up. I love the depth of color the Vermont Slate base gives my Custom Color Mix! 
I thought my Custom Color Mixed Table looked especially beautiful with the last of my Fall Roses!  
Here is the same Custom Mixed color on my thrift store tray.  I sprayed the entire tray in Zinnser Spray Primer then painted two coats of my CeCe Caldwell's Custom Color.
The tray was gorgeous with just the custom color mix.  It needed something extra to add visual interest.  I added the stencils to the corners to glam it up. 
What colors are you going to try to mix?  I love mixing the Blues and Greens.  I can't wait to try mixing some of the new colors.  Have you tried 100% Natural CeCe Caldwell's?  Pick some up and you can start making your own Custom Color Mix.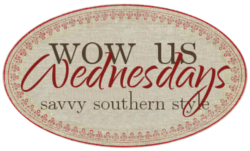 Related posts: